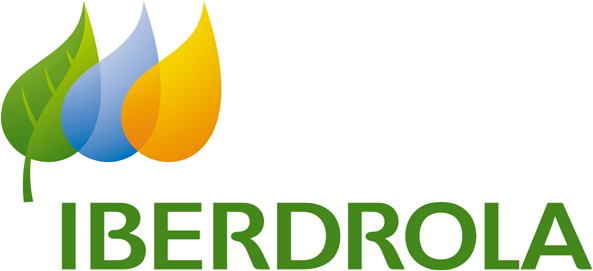 One step away from the semi-final
We got into the lead with a confident showing against Vasas Akadémia on Thursday. On Saturday from 6 in Pasarét we could also settle the question of advancing to the next round.
Both sides were missing some players on Thursday, which affected Vasas more. Our team played with big motivation, and this time the younger generation got into focus. Thr key players were able to rest, but suplorted their teammates, who presented a well-paced game, enthusiastically from the bench. One of them was Alíz Varga, who finished with 17 points. She expects the same performance from themselves for the next game as well.
Sopron vs. Vasas

33 games / 33 win
2949 points scored/ 1703 conceded

Last time – 25.03.2021.

Sopron Basket - Vasas Akadémia 102-44 (24-9, 23-9, 32-13, 23-13)

Sopron Basket: Fegyverneky 2, Czukor 10/6, Williams 2, Brooks 7/3, Határ 23 Cs.: Varga A. 17/9, Krajisnik 15, Walker 13/6, Varga S. 8/6, Varga K. 5
Vasas Akadémia: Bach 12/6, Salamon 3, Madár E. 8/3, Hizsnyik -, Smailbegovic 6 Cs.: Szerencsés T. 5, Tóth O. 4, Madár K. 4, Mudra 2, Altmann -


- 2021-03-26



[ Nyomtatható verzió ]


További hireink

Still on for the bronze


Even though we couldn't come out on top in a tight battle against Salamanca in the Euroleague Women semi-final, we still have a chance for a medal in the 3rd place game on Sunday

04/16 22:29

Clash of protective castles


Our team plays in the fourth Final4 semi-final of its history at 8 pm on Friday

04/15 16:13

Védővárak ütközete


Pénteken, magyar idő szerint 20 órakor parkettre lép történelmének negyedik Final4 elődöntőjében csapatunk

04/15 16:05

On the border of Europe and Asia


It looks like if our team goes beyond the Sopron sign in Euroleague, we are greeted with a cold morning

04/14 21:45

Európa és Ázsia határán


A jelek szerint, az idei szezonban, ha csapatunk elhagyja Sopron városát az Euroliga sorozatban, akkor zimankós reggel köszönt ránk

04/14 20:48

Sopron-Salamanca: Rematch after 12 years


Salamanca

04/14 09:00

Here are the award winners of the current Euroleague season!


Based on the votes of supporters and experts the best of the current Euroleague season were chosen

04/13 13:45

Íme az Euroliga idei díjazottjai!


A szurkolók és a szakemberek súlyozott szavazatai alapján megválasztották az idei női Euroliga szezon legjobbjait

04/13 12:04

Sopron-Salamanca: 12 év után újra


Salamanca

04/13 09:29

Podcast a FINAL4 jegyében


Az április 16-18

04/11 18:14

Törzsszurkolóink előtt tisztelgünk!


Klubunk sorozatban harmadszor, történelme során negyedszer jutott be az európai női kosárlabda csúcs eseményének számító FINAL4-ba, melyet idén Isztambulban rendeznek április 16-18

04/09 11:53

FINAL4: Live on M4 Sport


We are happy to inform our fans and supporters of our club and basketball enthusiasts, that MTVA has bought the license to broadcast the Istanbul Euroleague FINAL4, so our semi-final against Salamanca on Friday, and our medal game on Sunday will be available live on M4 Sport

04/07 15:06

FINAL4: Élőben az M4 Sport csatornán


Örömteli hírrel szolgálhatunk klubunk szimpatizánsai és a kosárlabda hívei számára! Az MTVA megvásárolta az isztambuli Euroliga Final4 közvetítési jogait, így a spanyol Salamanca elleni pénteki elődöntőnk, és csapatunk vasárnapi helyosztója is élőben tekinthető meg az M4 Sport csatornán

04/07 14:52

League finals tip off on April 25th


As it is known, our team will take on Atomerőmű-KSC Szekszárd in the league final series, which, due to both teams' duties on the international stage, starts at the end of April

04/06 11:55

Április 25-én rajtol a bajnoki döntő


Mint ismert csapatunk és az Atomerőmű-KSC Szekszárd vívja a bajnoki döntőt, mely a két klub nemzetközi szereplései miatt csak április végén indul

04/06 11:24

Advancing confidently, with a major loss


We beat ALUINVENT-DVTK in Miskolc advancing to the finals with a 2-0 result where we will match up with Atomerőmű-KSC Szekszárd

04/03 20:20

Magabiztos továbbjutás, vezéráldozattal


Miskolcon is legyőztük az ALUINVENT-DVTK együttesét, így 2-0-s eredménnyel jutottunk be a bajnoki döntőbe, ahol az Atomerőmű-KSC Szekszárd lesz az ellenfelünk

04/03 18:48

We can decide the series with focus


The league semi-finals continue from 5 pm on Saturday, Game 1 of which we managed to win 89-64

04/02 12:23

Koncentrált játékkal eldönthetjük a párharcot


Szombaton 17 órakor Miskolcon folytatódik a bajnoki elődöntő, melynek első összecsapását 89-64 arányban nyertük meg

04/02 12:20

Game one in the bag


After a close first quarter we gradually pulled away from DVTK and won the first leg of the league semi-final series

03/31 20:00


[ A mai nap hírei | A hónap összes híre ]



Tilos a www.wb-sopron.com bármely fotójának, írott anyagának vagy részletének újraközlése a szerző,
ill. az oldal írásbeli engedélye nélkül.