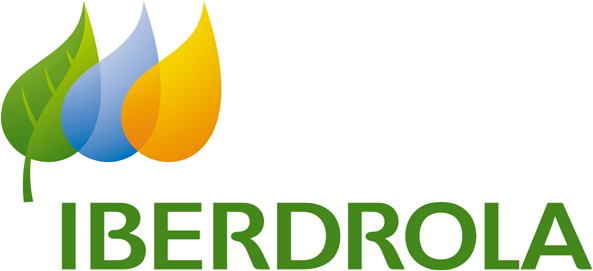 At home again on Saturday
We are getting ready for another league game, this time against the young team of Zalaegerszeg, against whom can be sure about getting the win, but it is important that we stay focused throughout the game.
Back in November we returned to court after the month-long forced break due to coronavirus against them. The players were really eager to play back then, and as a result the game ended up with a high score. Looking at our current form, there is a good chance for us to get close to a hundred points again, and to hold our opponents to a low score. That is important so that our growth pattern remains the same preparing for the next bubble. That's what Kamilla Varga expects, whom we talked to after practice on Friday.
Sopron vs. ZTE

67 games
66 win/ 1 losses
5679 points scored/ 3918conceded

Last time

ZTE NKK - Sopron Basket 47-104 (16-37, 7-25, 12-22, 12-20)
Zalaegerszeg

ZTE NKK: Dzombeta 16/6, Mányoky J. 3, Kulcsár 14/6, Szabó P. 6, Horváth Fruzsina - Cs.: Dömötör D. 3/3, Úr B. 3/3, Horváth Fanni 2, Németh K. -
Sopron Basket: January 14/3, Pfeiffer 9/6, Walker 18/6, Williams 24/9, Brooks 24 Cs.: Fegyverneky 10, Czukor 5/3, Kocsis F. -

Online statistic
- 2021-01-08



[ Nyomtatható verzió ]


További hireink

Bonjour Bourges! - We moved in to the bubble


Sopron woke up to a freezing cold, windy morning, and so did the members of our team's traveling delegation to get on the road through Vienna and Paris towards Bourges, the final station of the regular season of Euroleague

01/16 19:11

Staying on winning ways ahead of second Euroelague bubble


We managed to keep our unbeaten record intact against PEAC-Pécs before heading to Bourges for the second Euroleague bubble

01/14 19:58

Végig ritmusban maradtunk


A keddi, pécsi találkozóhoz képest ma a szünet után is jó ritmusban kosárlabdáztunk

01/14 19:32

Sopron-Pécs: Round two


Ahead of the bubble in France our team will take on PEAC-Pécs once again

01/13 11:08

Sopron-Pécs: A második


A franciaországi buborék előtt még egyszer megmérkőzik csapatunk és a PEAC-Pécs

01/13 11:07

A tale of opposite halves


We built up a commanding lead in the first half, building on which we managed to come away with a win from Pécs

01/12 19:48

Egy félidő alatt eldöntöttük


Csütörtökön máris jöhet a következő találkozója a két ősi riválisnak, de immár Sopronban

01/12 19:38

League game against PEAC ahead of the bubble


We take on PEAC-Pécs twice within 48 hours, in Pécs on Tuesday, and in Sopron on Thursday

01/11 11:51

PEAC elleni bajnoki a buborék előtt


48 órán belül kétszer is megmérkőzünk a PEAC-Pécs együttesével, kedden Pécsett, majd csütörtökön Sopronban

01/11 11:50

Bourges take revenge for Euroleague defeat


In the French league Bourges took on the other French side in our Euroleague group, Landes

01/11 09:44

Visszavágott a Bourges az Euroligáért


A francia bajnokságban a Bourges Euroligás csoportunk másik francia együttesével, a Landes-dal csapott össze

01/11 09:42

One more win in the books


We came up big in the second half against ZTE and got a great win in the league

01/09 20:27

A fiataloké volt a főszerep


Kemény ellenállást fejtett ki a ZTE, de a harmadik negyedben elléptünk előlük

01/09 20:02

At home again on Saturday


We are getting ready for another league game, this time against the young team of Zalaegerszeg, against whom can be sure about getting the win, but it is important that we stay focused throughout the game

01/08 14:00

Szombaton is itthon


Újabb bajnokira készülünk, ezúttal a fiatal zalaegerszegi csapat ellen, akik ellen a győzelem borítékolható, de fontos, hogy a tőlünk megszokott koncentrált játék se maradjon el

01/08 13:41

Big second quarter gets us victory in derby


We played a tight game against Szekszárd for three quarters, but exploded in the second to secure a huge win in the league

01/06 21:53

Kézben tartottuk a rangadót


Nagy intenzitású mérkőzésen 23 pontos győzelmet arattunk egyik közvetlen riválisunk ellen

01/06 21:49

A great start to the new year! - Bri and Gabby: 2022!


We picked up in the new year where we left off at the end of the last! The girls delivered great news on court, while in regards of team building, our managing director Zoltán Török has done the same

01/05 17:04

Hogy jól induljon az év! – Bri és Gabby: 2022!


Úgy folytatjuk az új esztendőt, ahogy az előzőt abbahagytuk! A pályán a lányok szállították a remek híreket, míg a csapatépítés terén ügyvezetőnk, Török Zoltán, aki ezúttal örömmel jelentette be két meghatározó játékosunk, Briann January és Gabby Williams szerződés-hosszabbítását!

01/05 17:04

Early evening derby


We are hosting one of our immediate rivals, Atomerőmű-KSC Szekszárd in Novomatic Aréna from 7

01/05 11:27


[ A mai nap hírei | A hónap összes híre ]



Tilos a www.wb-sopron.com bármely fotójának, írott anyagának vagy részletének újraközlése a szerző,
ill. az oldal írásbeli engedélye nélkül.